Professor Allan Dale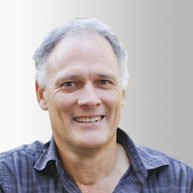 Allan Dale is a Professor of Tropical Regional Development at The Cairns Institute, James Cook University and an Honorary Professorial Research Fellow with Charles Darwin University's Northern Institute. Allan has just completed a 7 year stint as Chair of Regional Development Australia Far North Queensland and Torres Strait and is also now a Strategic Advisor for the Collaborative Research Centre for Developing Northern Australia.
Allan has a strong interest in societal governance, with a focus across the tropical world and northern Australia.
Allan was previously the CEO of Terrain NRM from 2005 to 2010 and has held executive and management roles within the Queensland Department of Natural Resources and Mines and the Department of Community Services (Social Impact Assessment Unit). He also has global experience in respect to the social impact of development.
While Allan originally grew up north of Cairns, having started his career as an agricultural scientist, his doctoral work explored rural development in remote Indigenous communities and he has long working relationships with Traditional Owner groups throughout Cape York Peninsula, the Wet Tropics, Torres Strait and the Gulf. After spending the last 10 years in Babinda, Allan and his family now reside in the Speewah area west of Kuranda.