Professor John Cole
University of Southern Queensland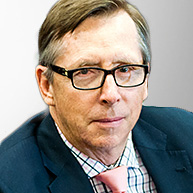 Professor John Cole is the Executive Director of University of Southern Queensland's (USQ) Institute for Resilient Regions and former founding director of the Australian Centre for Sustainable Business and Development at USQ.
The Institute delivers applied research helping regional communities to adapt successfully to change, prosper through sustainable business and development, maintain good health and well-being and exploit technology and infrastructure for resilience. John has been a long-time adviser to industry, government and communities on sustainable development. 
In 2012, he was awarded the Queensland Premier's Award for Leadership in Sustainability for promoting sustainability innovation in Queensland's regions and industries.
John was a founding Executive Director of Queensland's Environmental Protection Agency from 1998 to 2008.  He was also founding head of the Office of Clean Energy and in 2007, was Assistant Director General of Multicultural Affairs Queensland. 
He has been CEO of the Environment Management Industry Association of Australia and Keep Australia Beautiful (Qld).  Recent board or committee positions have included the Banksia Environmental Foundation and The Brisbane Institute and Queensland Trust for Nature.  He is also a member of the customer and community reference group of Queensland Urban Utilities. In 1999, John was the Australian representative in a United States Government International Visitor Program for selected APEC delegates that focussed on sustainable regional development and renaissance.